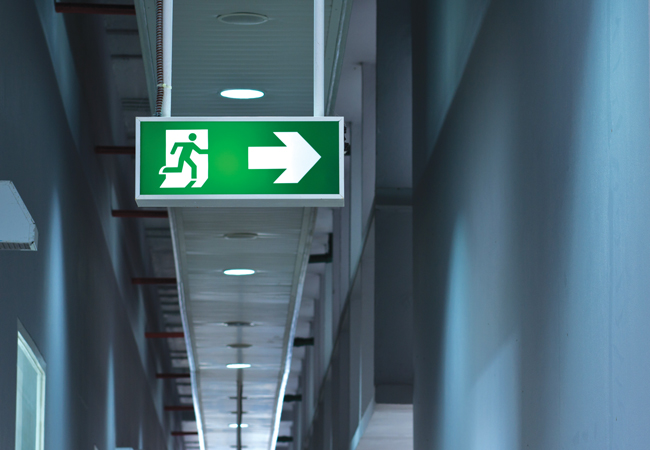 One of the areas people consider least is Emergency Lighting Services. It's usually just sitting there in the background and because it's not being used every day then it doesn't feature foremost in our thoughts. We wouldn't want our clients to find out the hard way that the system they had installed all those years ago won't work when they need it most.

Just like Fire Alarm system maintenance, Emergency Lighting systems must be properly tested, maintained and serviced and this is a legal requirement under BS5266-1. As well as full design and installation of Emergency Lighting systems, Unique Electrical Solutions provide annual inspection, testing and certification of emergency lighting systems.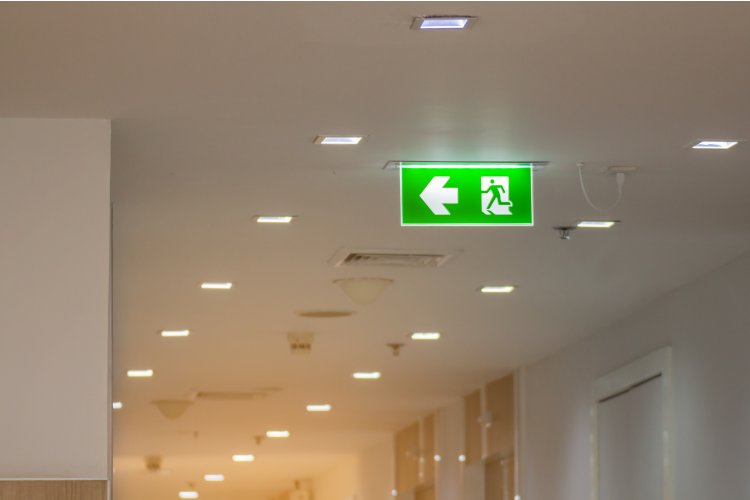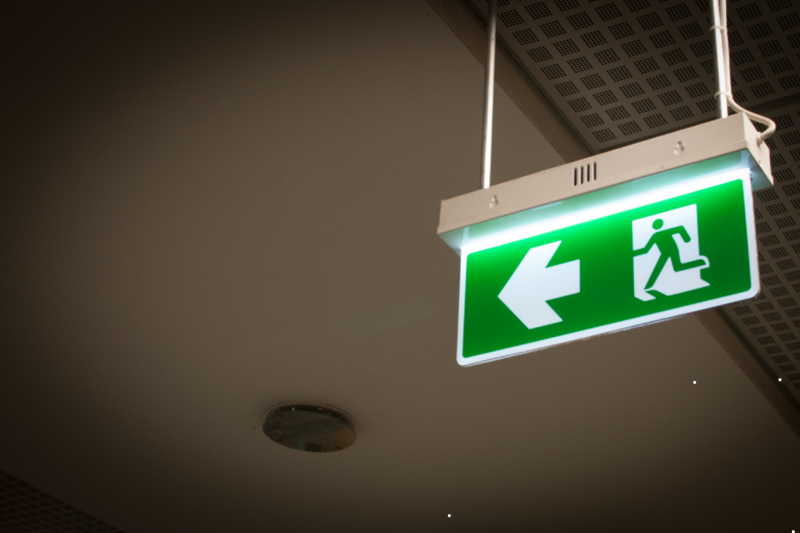 All of our engineers are fully qualified and experienced in the testing of emergency lighting. Unique Electrical Solutions are able to carry out 12 month statutory tests on your emergency lighting systems, ensuring that you are fully comply with your insurance and BS EN 50172:2004 / BS5266-8:2004.We can also supply standard or bespoke log books, so that following the full annual test, a designated member of your staff can quickly and easily perform monthly checks using an easy to follow (tick box style) log book and instructions.

Our inspection and testing procedures include the following:
Luminaire duration testing
Cleaning of diffusers
Battery charging functional check
Supply of test results and/or log books
Advice on any improvements required to meet current standards

Testing Emergency Lighting Maintaining your emergency lighting units ensures that all users have sufficient illumination in the event of an emergency to evacuate a building.




The role of the "responsible person" in a premises is to ensure periodic checks are carried out, below we have provided an overview of the testing procedure to give an idea of the frequency and means of testing that should be carried out.

DAILY EMERGENCY LIGHTING INSPECTION (ONLY FOR CENTRAL BACK-UP SYSTEMS) This check only applies to emergency lighting systems with one central back-up battery system.
In this case, there is a daily visual inspection of indicators on the central power supply to identify that the system is operational.

This test does not apply to emergency lighting with self-contained back-up batteries in each unit
(standard emergency lighting).
MONTHLY EMERGENCY LIGHTING TESTS (THIS TEST CAN BE CONDUCTED BY THE RESPONSIBLE PERSON OR A QUALIFIED ELECTRICIAN)

All emergency lighting systems must be tested monthly. The test is a short functional test in accordance with BS EN 50172:2004 / BS 5266-8:2004. The period of simulated failure should be sufficient for the purpose of this test while minimising damage to the system components, e.g. lamps. During this period, all luminaires and signs shall be checked to ensure that they are present, clean and functioning correctly.

(WE STRONGLY RECOMMEND THAT THE ANNUAL TEST BE CONDUCTED BY UNIQUE ELECTRICAL SOLUTIONS AS FULLY QUALIFIED ELECTRICIANS) A test for the full rated duration of the emergency lights (e.g. 3 hours) must be carried out.

The emergency lights must still be working at the end of this test. The result must be recorded and, if failures are detected, these must be remedied as soon as possible. Updates to standards and Ongoing Training All of our staff will have been trained to the latest standards which reflect any changes that the update has brought. BS 5266-1:2005 the standard for emergency lighting has been revised and is now entitled: BS 5266-1:2011 Emergency lighting – Code of practice for the emergency escape lighting of premises. Clearer guidance on the requirements for escape route emergency lighting luminaries and signs in different types of premises;Guidance including illustrations on the emergency lighting requirements for different types and sizes of rooms;Guidance on the requirements where sudden loss of an individual normal lamp could prejudice safety;Clearer guidance on the types of wiring systems and test facilities required for emergency lighting;Updated guidance on the appropriate emergency lighting systems for different premises;New improved certification including a 'small' system certificate;Guidance on the evaluation of existing premises to decide if the emergency lighting system is adequate for its current use.For peace of mind use Unique Electrical Solutions for your installation and annual inspection